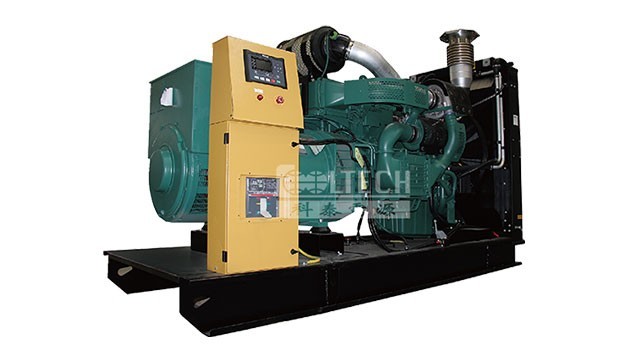 KV series intelligent environment-friendly integrated power station
Power range: 80-770kVA 50Hz
Advantages of this series:
Quality from VOLVO PENTA, a world famous brand, with alternator options as STAMFORD or LEROY SOMER;
Electronic injection full series;
Original radiator from Europe;
Some models use advanced high-pressure common rail technology;
Product presentation
Advantages of this series:
Quality from VOLVO PENTA, a world famous brand, with alternator options as STAMFORD or LEROY SOMER;
Electronic injection full series;
Original radiator from Europe;
Some models use advanced high-pressure common rail technology;
Excellent noise reduction measure and device, smooth and quiet operation environment;
Strong power; quick start-up, easy operation, convenient repair;
Multiple protection, safe operation; compact structure, reliable quality;
Suitable for high altitude and harsh environment.

Characteristics of the engines of this series
Compared to other world famous brands, higher compression ratio and higher power output for equivalent cylinder diameter/stroke;
All the engines and the majority of TWD engines complying with TA Luft emission standards, smoke intensity lower than 1 Rb, engine power output is not affected;
Electronic control unit for some engine, which can improve the power output and emission of engine and guide the maintenance of engine.


Application of this series:
It has many application cases in the petroleum and petrochemical industries, and has been widely promoted at home and abroad. It is a mature and reliable product within the industry, and has gained unanimous recognition from customers.
Product parameters