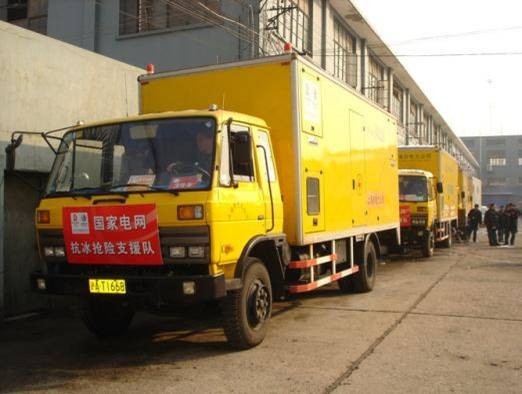 2008, the disaster of sleet and snowstorms hit Southern China, We fought together with China Southern Power Grid, and made great contribution to repair the power supply of Guangdong Power Grid.
2019-01-02
Assistance in Indonesia Tsunami
In 2004, terrible tsunami occurred in Indonesia and other southeast Asian countries. We donated generating sets to the international Red Cross , to solve the difficulties in the supply of electric power during the rescue.
2019-01-02
Assistance to Embassy of the P.R.C in Afghanistan
In 2002,because of power shortages in Afghan ,we donated a truck power station to Chinese Embassy in Afghan timely to ensure the communication and life basic needs of Chinese Embassy staffs. Besides, we sent engineers to install and debug the power station
2019-01-02