Wang Jue, deputy director of the United Front Work Department of Shanghai, and his party visited Shanghai Cooltech Power Co., Ltd. to investigate the work resumption and epidemic prevention and control work
2020-03-04
On March 4, Wang Jue, deputy director of the United Front Work Department of the municipal Party committee, Secretary of the Party group of the Municipal Federation of overseas Chinese and director of the Municipal Overseas Chinese Affairs Office, and Xu Dazhen, vice chairman of the Municipal Federation of overseas Chinese, visited Ketai power supply Co., Ltd. and carried out investigation on the work resumption and epidemic prevention and control work accompanied by Xie SONGFENG, chairman of the company.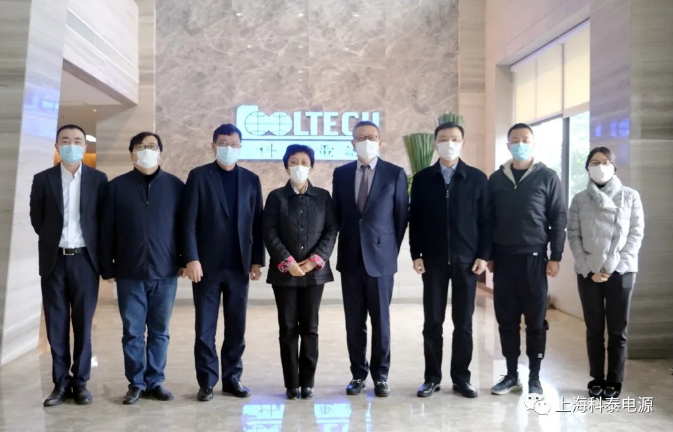 Novel coronavirus municipal government, united front line and overseas Chinese Federation of overseas Chinese Federation have been supporting their work, including the donation of donations to the new coronavirus pneumonia and the letter of thanks from the vice mayor of Shanghai. Wang then asked the company about the resumption of work and production, prevention and control work, and hoped that the company would put forward some policy suggestions to reduce the impact of the epidemic.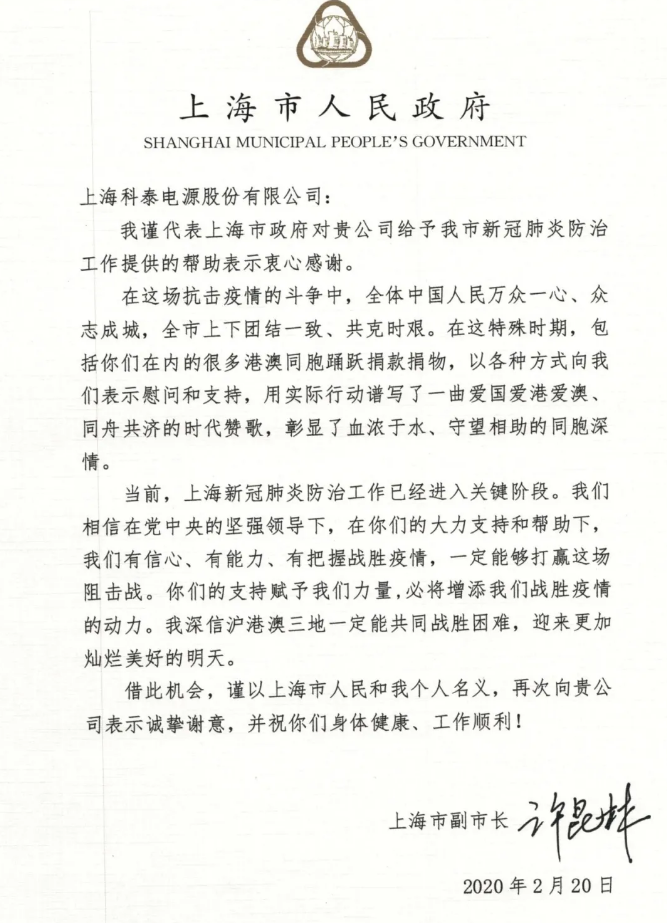 Novel coronavirus power research was first introduced to President Xie and his colleagues. He was a listed company, and he made his due contribution to the fight against new coronavirus pneumonia, and did a bit of social responsibility. He said that the company has done a good job in epidemic prevention and control in strict accordance with the requirements of the government and the park, and the company's business has been affected to a certain extent in the short term, and is gradually returning to normal. It is hoped that the government will introduce some policies as soon as possible in terms of financial services for enterprises, tax reduction and exemption, as well as the life support of employees.
After that, Minister Wang and his party went to the scene to investigate the situation of returning to work and production, and asked everyone to do a good job in their own epidemic prevention and control work, strive to overcome the epidemic situation as soon as possible, and return to normal working and living conditions.
We believe that under the strong leadership of the state and the municipal government, we will win the battle against the new coronavirus.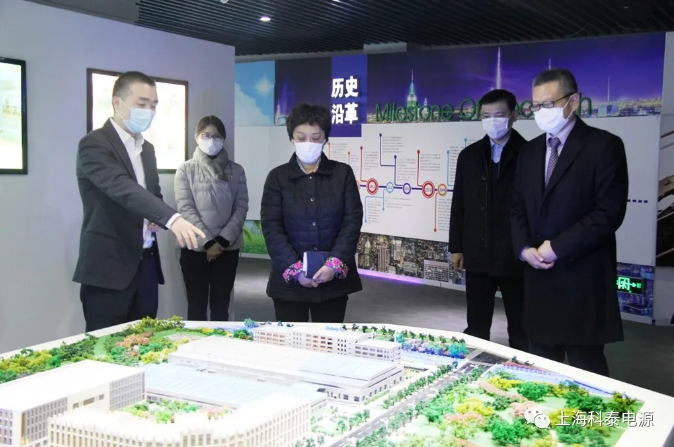 Return to the previous page