Cooltech Power and Rolls-Royce set up a joint venture to produce generator sets
2020-08-28
Shanghai Ketai Power Co., Ltd. and Rolls-Royce Power Systems, a world-leading engine manufacturer, plan to jointly invest to establish a joint venture company in Shanghai to carry out the production and supply of diesel generator sets, fuel systems and related products.
Rolls-Royce Power Systems is a subsidiary of Rolls-Royce Group, headquartered in Friedrichshafen in southern Germany. The product portfolio includes high-speed engines and power propulsion systems under the MTU brand, which are suitable for ships, Power generation, ground heavy vehicles, rail vehicles and defense vehicles, as well as the oil and gas industry, and provide diesel and gas power systems and battery box solutions.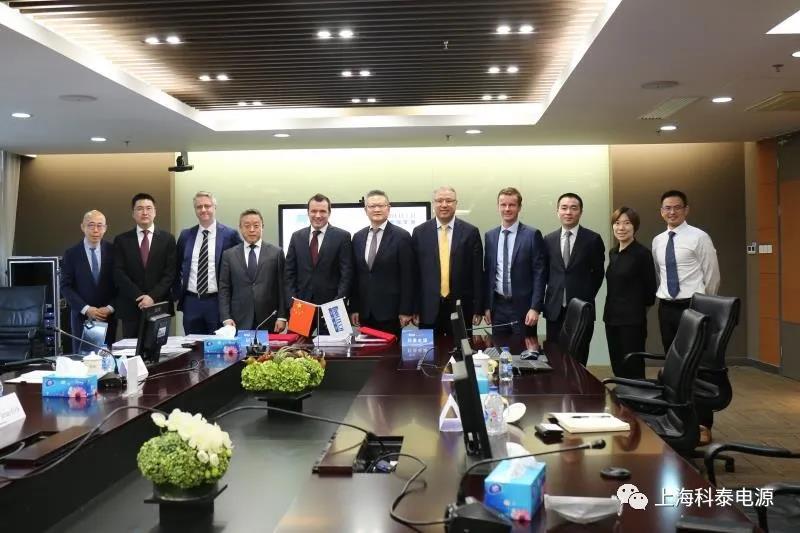 The joint venture Kotai Anteyou Power System is 50% owned by Kotai Power and Rolls-Royce Power Systems, with a total registered capital of 30 million euros. It is planned to be put into operation by the end of 2020. It will mainly produce MTU 1600, 2000 and The target markets for diesel generator sets with 4000 series engines include communications, data centers, hospitals, airports, semiconductor factories, mining and other industries and fields. After the establishment of the joint venture, it will further consolidate Cooltech's leading position in the generator set industry and further increase the company's product market share.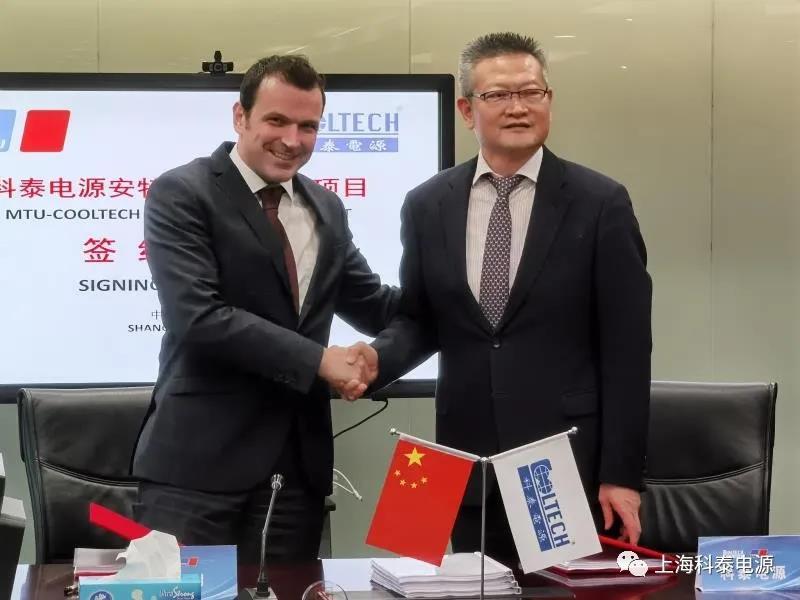 "Cooltech Power is one of Rolls-Royce Power Systems' largest customers in the Chinese market and has always maintained a close partnership. It is hoped that the joint venture company will attach importance to product quality, seize the development opportunities brought by the new infrastructure, and actively focus on the business directions of gas generator sets and services on the basis of the diesel generator set manufacturing business, so as to create reasonable and sustainable returns for the shareholders of both parties. The company will also actively absorb the advanced experience of world-class companies in production and management in the cooperation, and further improve the company's product quality and management level."
——Mr. Xie Songfeng, Chairman of Cooltech Power
"This is an important step for us to accelerate the growth of China's business, which will help us to promote the implementation of the diesel power system market strategy and become a leading integrated solution provider. We look forward to providing customers with world-class MTU power systems at the speed of China. In a challenging global environment, the Chinese market provides huge business opportunities for Rolls-Royce Power Systems' business growth. With the excellent safety-critical MTU power solutions, we will play an important role in the power guarantee of China's new infrastructure such as communication networks, servers and data centers."
——Mr. Tobias Ostermaier, President of Rolls-Royce Power Systems MTU Greater China
" The teams of both parties have made a lot of efforts in the preliminary preparations for this cooperation and look forward to the opening of the joint venture company. It is hoped that with the cooperation and joint efforts of both parties, the joint venture company will actively face market competition, strengthen publicity and promotion, pay attention to the market demand brought by 5G and data center construction, and strengthen its own business. Cooltech Power will fully support the business development of the joint venture company and strive to become one of Rolls-Royce Power Systems' most important partners in Greater China."
——Mr. Xu Naiqiang, President of Cooltech Power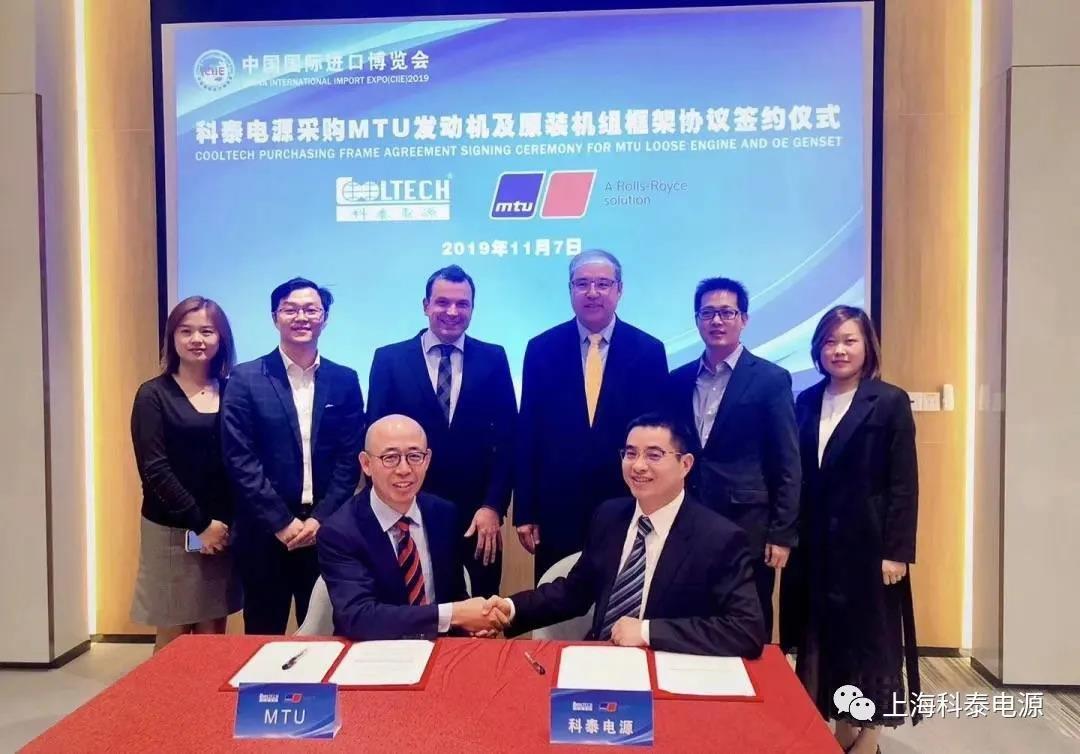 Since 2013, Cooltech Power has developed engine-related procurement and business cooperation with Rolls-Royce Power Systems, and has become MTU's global strategic partner in the data center market. This joint venture will further deepen the cooperative relationship between the two parties in the field of diesel engines and diesel generator sets, give full play to the advantages of both parties in the supply chain, manufacturing, and market channels, improve brand influence and market response speed, and meet the growing industry demand.
The company has always attached importance to the market in fields such as communications and data centers and has established a first-mover advantage in China. With the gradual landing of new infrastructure, 5G construction investment is gradually increasing, IDC data center, cloud computing, and Internet of Things applications are booming, and the national strategy of "chip localization" is steadily advancing. The company pays attention to the market opportunities brought by new infrastructure and high-end manufacturing, and actively carries out business layout and market development. This cooperation will help the company to further improve the quality of products and shorten the delivery cycle, so as to provide customers in the above-mentioned industries with better products and services.
Return to the previous page