Fusion and co-creation, focus on sublimation,Cooltech Power held the 2020 annual sales meeting and awards meeting
2021-02-04
On January 30, 2021, Cooltech Power held the 2020 annual sales meeting and awards meeting in the company. More than 100 people including Cooltech power management, local branches, subsidiaries, and office business backbones attended the meeting online. Affected by the epidemic, colleagues from other places participated in this meeting through online live broadcast. The chairman of the company, Mr. Xie Songfeng, visited the site to listen to the report and delivered an important speech.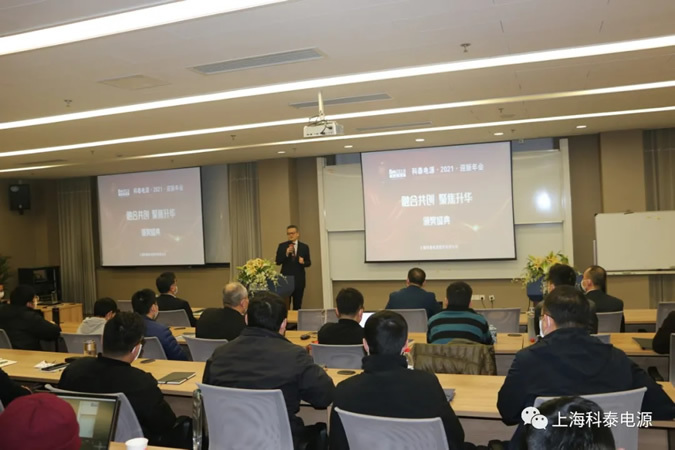 Mr. Xie Songfeng, Chairman of Cooltech Power, delivered an important speech
This sales conference shared with all the participants from the dimensions of market analysis, product marketing strategy in 2021, power car products, new energy products, power transmission and distribution products, and market sales guidelines for 2021. Finally, the company's president, Mr. Zhou Lulai Make a concluding statement.
Mr. Zhou Lulai, President of Cooltech Power, made a concluding speech
Mr. Zhou pointed out: 2020 is the tenth anniversary of the company's listing. In the past ten years, we have achieved a series of results, which have further consolidated the company's leading position in the industry. 2021 is the starting year of the company's second ten-year public listing. In the first year, we must focus on the main line of business and restructure the organization based on the strategy of "one main and two wings, investment boost" proposed by the company's board of directors. Structure, create a large sales and large production system, break through internal departmental barriers, adhere to the main business of diesel generator sets, expand new energy and energy storage businesses, and invest in energy-related companies to achieve market-oriented performance and internal efficiency to improve The company's profitability lays a solid foundation for its take-off in the second decade after listing.
Subsequently, the 2020 annual awards ceremony organized by the Human Resources Department was held to commend the groups and individuals who performed outstandingly in business activities in 2020.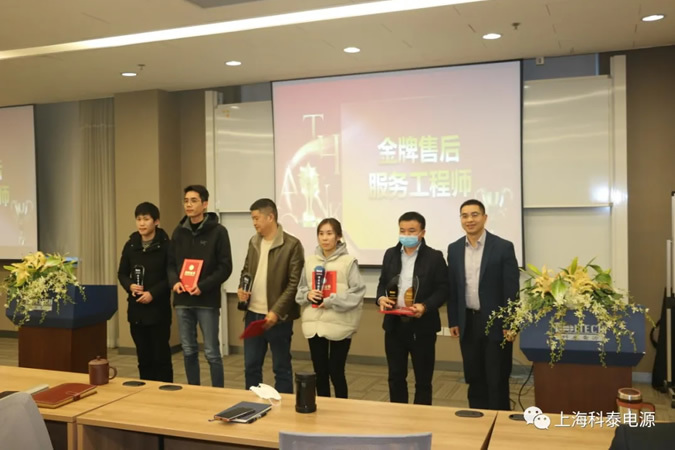 Awards ceremony
Finally, the chairman of the company, Mr. Xie Songfeng, delivered a speech: In 2020, affected by the new crown epidemic, the economic environment and market environment will be difficult, and the company's operation will also face great challenges. In 2021, in a complex situation, the company's board of directors will actively take measures to defuse risks and seek new development opportunities. It is even more important for all of our people in Cooltech to have a firm conviction and continue to adhere to the development concept of "one mainstay, two wings, and investment boost". Forge ahead with the common goal. I believe we will be able to overcome the difficulties and usher in a better tomorrow for Cooltech Power!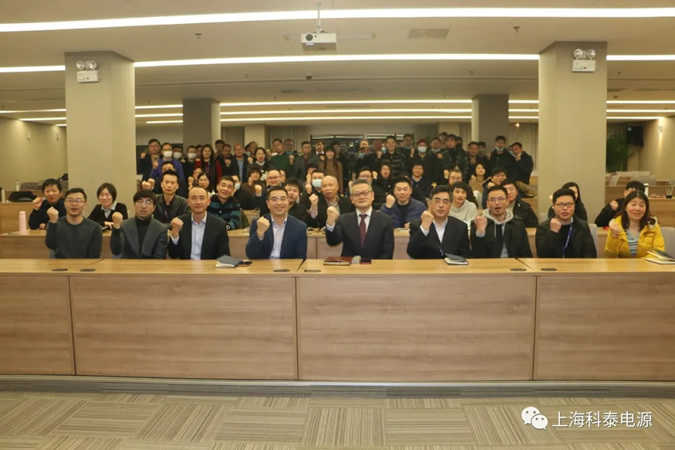 Group photo
Return to the previous page