Offer love and send light | COOLTECH power supply and donate generator sets to Sichuan Liangshan support education Primary School
2021-10-19
On October 15, 2021, the delivery ceremony of generator units donated by Shanghai Ketai power supply Co., Ltd. to Sichuan Liangshan supporting education primary school was held at Ketai power supply.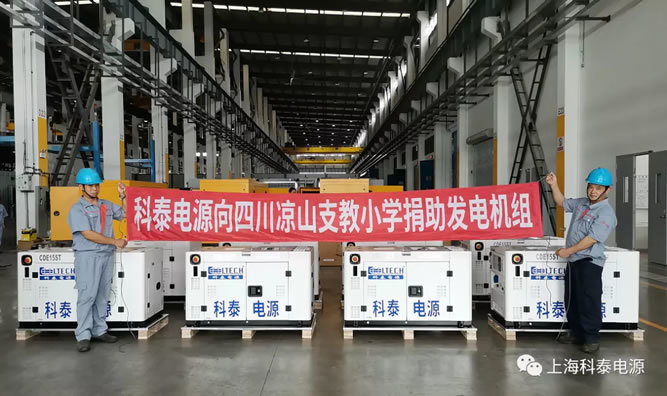 The production of the donated unit is completed
Modern life is inseparable from electricity, but the phenomenon of power shortage still exists in some underdeveloped areas such as Liangshan Prefecture, Sichuan Province. Due to the lack of electricity, the support teachers of some schools in Liangshan, Sichuan Province are affected in their evening teaching and lesson preparation, and often need to use emergency lights for lighting; It is also difficult to guarantee the power consumption in daily life. When the power is switched off and limited, they can't use household appliances such as rice cookers, and can't eat hot food, which brings great inconvenience to their teaching life.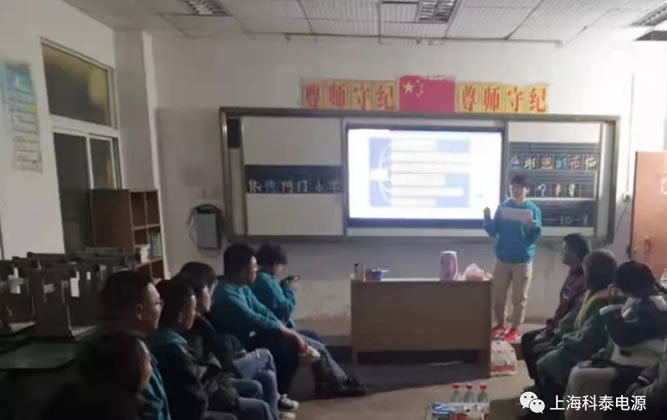 Support teachers communicate with each other in teaching work at night and use temporary charging devices for lighting
On hearing the news, Mr. Xie SONGFENG, chairman of the company, contacted the support education team through charitable organizations and immediately expressed the hope to donate a number of generator sets to these support education primary schools to solve the urgent need of teaching and living electricity for teachers and students. Subsequently, the company set up a working group around the donation work to timely communicate the model demand of the donated unit, the work progress of raw material procurement, production, logistics and transportation, etc. After intensive and orderly production organization, the company completed the production of 8 units on October 15 and sent them to the donated school on the same day, hoping to contribute to solving the power shortage problem of supporting education primary schools in Liangshan area as soon as possible.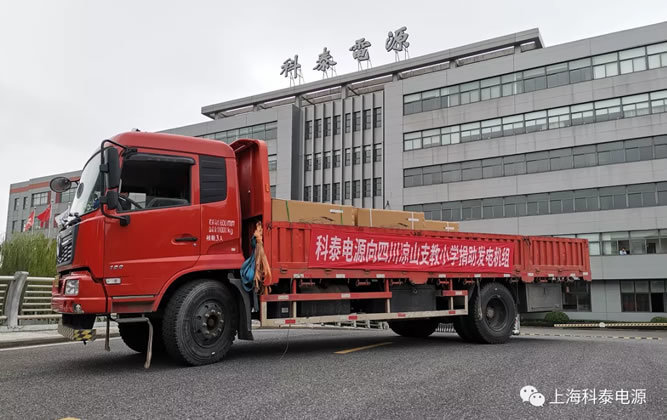 The donated unit is ready to go
Although small, water droplets can reflect the brilliance of the sun. It is hoped that the generator set of Ketai power supply carries light and transmits a love to further places in the motherland.
Return to the previous page